Microsoft Office 365 is now available in neoCloud, too. Work from anywhere, on any device, and don't worry ever again about data backup, security and software updates. Microsoft Office 365 is available in a variety of plans to best meet yours or your organizations' needs.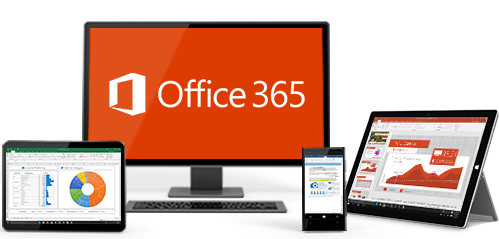 Work from anywhere, at anytime
Being away from the office doesn't limit you any more. Office 365 provides applications and tools you're familiar with and are always up to date. Your personal files are always accessible, so online or off, at your desk or on the go, from your PC, Mac, tablet, or phone, you can get to what you need, when and where you need it.
All applications and tools in one place
Office 365 provides all Office tools, email and calendars, which are constantly synchronized and easily accessible. Get a better organization among your team with the Microsoft Planner. Never miss a meeting, with the audio/video conferences. Additionally, access your data from any device and work on your documents with your teammates at the same time.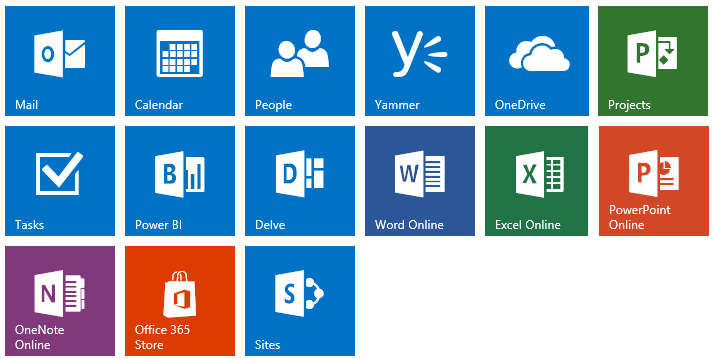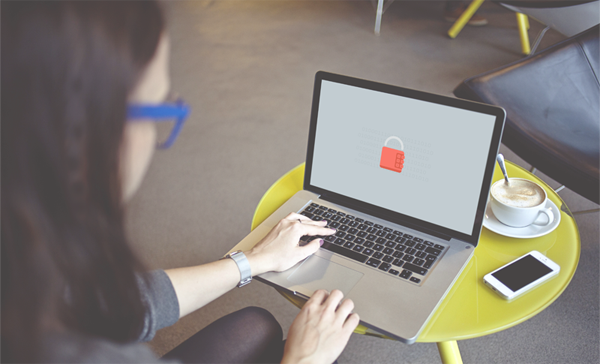 Data security
Microsoft Office 365 ensures high-level security features including antivirus and anti-spam protection, with 99.9% guaranteed uptime. Your data is secured using BitLocker encryption, SSL/TLS over HTTP and even IRM on Document Libraries. Microsoft's Cloud has globally-redundant disaster recovery with multiple data centers across the world.
Contact
For more Microsoft services
Send a request and soon You will be contacted by our sales team.
Office 365 Business subscriptions
Compare Office 365 Business subscriptions and choose yours

Office 365Business Essentials
Office 365Business
Office 365Business Premium
Applications

Office 365Home

Office 365Personal

Office 365Home & Student

Mailbox size

Office 365Home

50 GB

Office 365Personal

Office 365Home & Student

50 GB
Maximum users

Office 365Home

300

Office 365Personal

300

Office 365Home & Student

300
OneDrive Cloud Storage

1TB/User

Office 365Home

Office 365Personal

Office 365Home & Student

Office on tablets and phones

Windows, Apple® and Android™

Office 365Home

Office 365Personal

Office 365Home & Student

Online versions of Office

Office 365Home

Office 365Personal

Office 365Home & Student

Online meetings

IM, Audio, HD video, Web conferencing

Office 365Home

Office 365Personal

Office 365Home & Student

Corporate social network

Yammer

Office 365Home

Office 365Personal

Office 365Home & Student

Work management tools

Plan, organize, assign and collaborate around tasks

Office 365Home

Office 365Personal

Office 365Home & Student

Professional digital storytelling tools

Create interactive reports, presentations, and more

Office 365Home

Office 365Personal

Office 365Home & Student

More Information

Office 365Home

Office 365Personal

Office 365Home & Student

MONTHLY SUBSCRIPTION

Team

5.00€

Office

8.00€

Corporate

12.00€
Office 365 Enterprise subscriptions
Compare Office 365 Enterprise subscriptions and choose yours

Office 365ProPlus
Office 365Enterprise E1
Office 365Enterprise E3
Applications

Office 365Personal

Office 365Home

Office 365Home & Student

Users

Office 365Home

unlimited

Office 365Personal

unlimited

Office 365Home & Student

unlimited
Mailbox Size

Office 365Home

Office 365Personal

50 GB

Office 365Home & Student

unlimited
OFFICE ON TABLETS AND PHONES

Windows, Apple® and Android™

Office 365Home

Office 365Personal

Office 365Home & Student

OneDrive Cloud Storage

1TB/User

Office 365Home

Office 365Personal

Office 365Home & Student

Intranet site for your teams

Office 365Home

Office 365Personal

Office 365Home & Student

Corporate social network

Yammer

Office 365Home

Office 365Personal

Office 365Home & Student

Online Meetings

IM, Audio, HD video, Web conferencing

Office 365Home

Office 365Personal

Office 365Home & Student

Corporate video portal

Office 365Home

Office 365Personal

Office 365Home & Student

Office Graph

Office 365Home

Office 365Personal

Office 365Home & Student

Meeting broadcast

to up to 10.000 users

Office 365Home

Office 365Personal

Office 365Home & Student

Information Protection

IRM + Data Loss Prevention

Office 365Home

Office 365Personal

Office 365Home & Student

Enterprise management of apps

Group Policy, Telemetry, Shared Computer Activation

Office 365Home

Office 365Personal

Office 365Home & Student

More Information

Office 365Home

Office 365Personal

Office 365Home & Student

Monthly Subscription

Team

12.00€

Office

8.00€

Corporate

20.00€